Have you wondered which are the best essential oils on the market? I'm pretty sure you have, which is why you opened this article and are reading this.
Next, you'll learn about several categories of essential oils out there so that you can then discern which are the most potent, safe and natural.
In fact, that's what matters, right? Being the safest and most potent for use.
In the research you'll do to find out which essential oils are best, you'll see that almost all manufacturers say the same thing: 100% natural and pure.
Is that really so?
Essential categories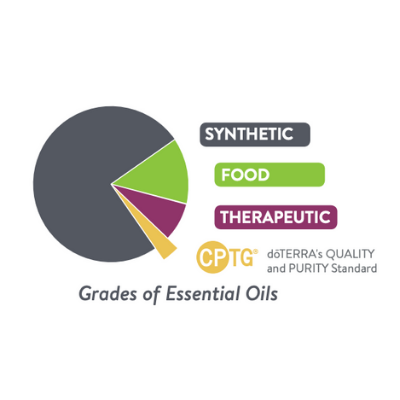 1. Synthetic
Most essential oils that are produced are synthetic. This category usually includes the cheapest oils.
Don't you find it strange that you can find essential oils between 5 - 20 lei a bottle?
Where is the amount of fruit or herbs needed? The container? The workmanship?
2. Food oils
The second category is food oils that we use for cooking (rapeseed, sunflower, linseed,...)
3. Therapeutic
Therapeutic oils are used for therapeutic purposes, particularly in aromatherapy.
4. CPTG
CPTG essential oils (certified grade tested) are the best oils on the market, these are doTERRA essential oils. Only these have this certification which includes:
- Plants harvested in their natural habitat.
- Verified purity.
- Strict third-party testing.
See details about doTERRA essential oils.
Use safely
Sometimes we treat ourselves like a car that, although it works, is worn out and has problems. It's good to take care of our body, because it's not easy to change its 'parts'.
You deserve the best, the safest...