A classic first aid kit contains life-saving items. Right? But what about the name I gave to the essential oil kit, called "Home Essentials"? If you are a mother who has started using doTERRA essential oils you understand that the name we have chosen is not exaggerated, on the contrary! This "first aid kit" has proven to be useful in a multitude of adverse situations. These oils can save us a queue or an overnight trip to the emergency room.
  By what I am saying I am not claiming that they are so miraculous that they cure you of any illness, but rather I am saying that they help our body, at the right time, to recover and support its health.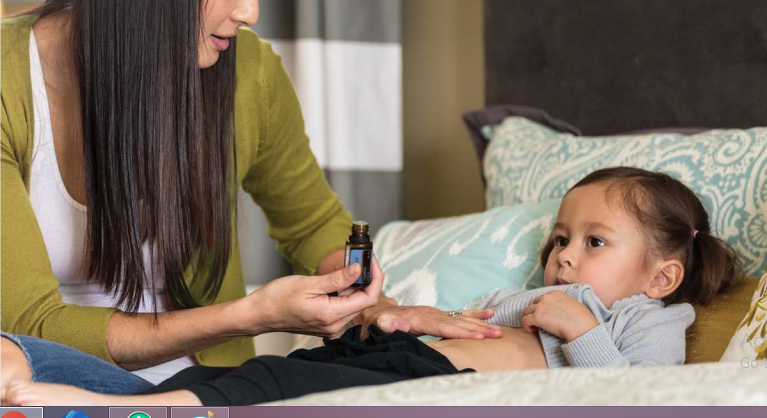 Essential oils when needed
 The essential oils in the Home Essentials kit are the most popular oils, which is why they have been put together in a kit. Home Essentials is the most favorable kit because it also contains a special diffuser to release the essential oils into the air and inhale them in this form.
 The Home Essentials kit contains the following 10 oils:
• Lemon essential oil
Primary benefits: 
- Properties that help boost and energize the mood
- Immune system support
- A useful addition to household soaps and detergents
• Peppermint essential oil
Main benefits:
- Invigorates and stimulates the senses
- Soothes an upset stomach
- Promotes oral health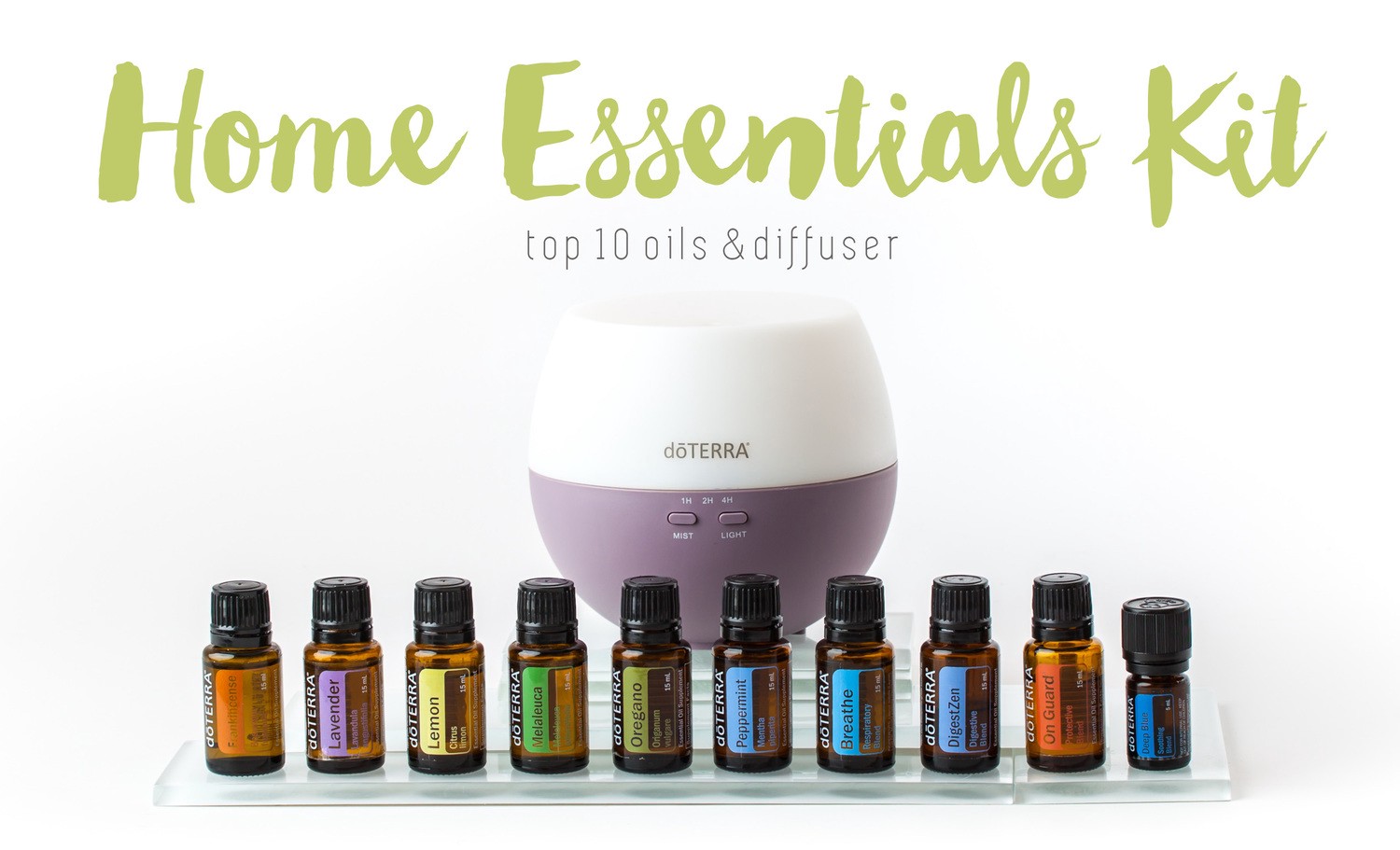 • Lavender essential oil
Primary benefits:
- Soothes occasional skin irritations
- Diminishes the appearance of skin blemishes
- Provides relaxing qualities that can contribute to a peaceful sleep
• Frankincense Essential Oil
Primary benefits:
- Effective to support the cardiovascular system
- Soothes the skin
- Promotes feelings of peace, relaxation, and general well-being
• Oregano essential oil
Primary benefits:
- Provides antioxidant properties
- Provides a warming sensation to the skin (dilute with fractionated coconut oil)
- Spicy, herbal flavored foods
• Tea Tree Essential Oil
Primary benefits:
- Provides strengthening and rejuvenating benefits for hair, skin, and nails
- Cleansing properties
- Supports a healthy complexion
• On Guard Blend
Primary benefits:
- Supports the immune system's natural defense system
- Provides antioxidant benefits
- Energising and uplifting
• Deep Blue Blend
Primary benefits:
- Helps to de-stress
- Has a relaxing effect
- Soothes and calms problem areas
• Air Blend
Primary benefits: 
- Promotes restful sleep
- Cools and soothes skin
- Supports the respiratory system
• ZenGest Blend
Primary benefits:
- Promotes healthy digestion
- Improves occasional discomfort
- When applied topically to the abdomen, ZenGest soothes discomfort and pain associated with an upset stomach
Daniel Cozma